Thank You
For Confirming Your Subscription
You have now confirmed your email subscription to our Newsletter and Travel Offers. A welcoming e-mail is already on its way to you.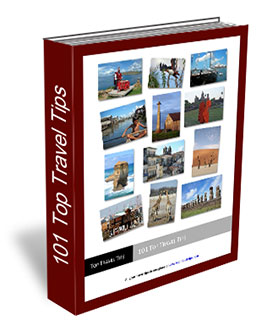 We currently issue our Newsletter early each month.
Here is the link to our Free Top Travel Tips Ebook. The link will open in a seperate window where you can save the book onto your PC.
If you experience any problems with the download, just Contact Us and we'll be happy to email you a copy instead.
Please continue browsing our website. Click here to return to the home page or select a page from the Navigation menu on the left.
On the right hand side, you will see a list of the currently most Popular Articles, each full of practical travel tips and advice.
We do hope you enjoy our site and if you think there is anything we can do to improve our site, please feel free to Contact Us anytime. We appreciate all feedback from our readers.
Yours sincerely,
Birgir and Asa Gislason